CAD MASTERS is a specialized company in training, technical support and services for engineering and graphics software. Since 2007 till now CAD MASTERS has adopted a new approach for the integrated solutions in CAD & BIM technology by implementing strategies based on commitment, quality, customer satisfaction and high return on investment. During this period CAD MASTERS has expanded its services in Egypt and Gulf. On 2013 CAD MASTERS opened its office in Kuwait to deliver the most updated services to its customers at Gulf area.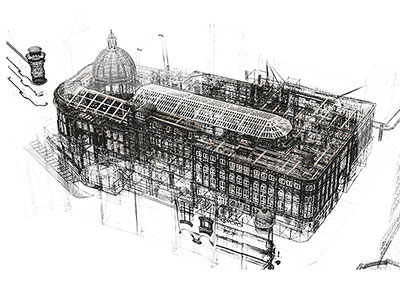 CAD MASTERS is authorized from the most reputable engineering software companies such as: Autodesk, Bentley, Adobe, Rhinoceros and Maxwell render.
CAD MASTERS; in order to achieve this success has dedicated its resources and experience in both technical and teaching fields. So our team has a deep practical and teaching skills.
Vision
To participate in the advancement of the engineering industry in the Middle East by implementing the latest software and tools, in addition to training and graduating highly qualified human resources.
Mission
To be a professional company and a research center for training, technical support and solutions specialized in CAD, CAM, BIM and graphic technology.